This post is based on an analysis by Professor Nicola McEwen, Centre on Constitutional Change:
The Internal Market Bill: implications for devolution
The Internal Market Bill not only breaks the internationally recognised EU Withdrawal Agreement, it is also a direct attack on devolution.
In its current form, the Bill suggests a significant recentralisation of power. It reserves competence over state aid/subsidies to the Westminster parliament. It gives the UK Government new spending powers in devolved areas. These could potentially be used to bypass the devolved governments and fund organisations directly to support UK-wide priorities and 'promote the UK's shared values'.
Most significantly, perhaps, are the effects of rules that allow goods, service providers and professional practitioners that meet regulatory standards in one part of the UK to enter the market anywhere in the UK, without having to meet local regulations. This means that Scotland will be forced to lower food standards in line with the rest of the UK. It will also mean that the Scottish government will be unable to prevent privatisation of the Scottish NHS.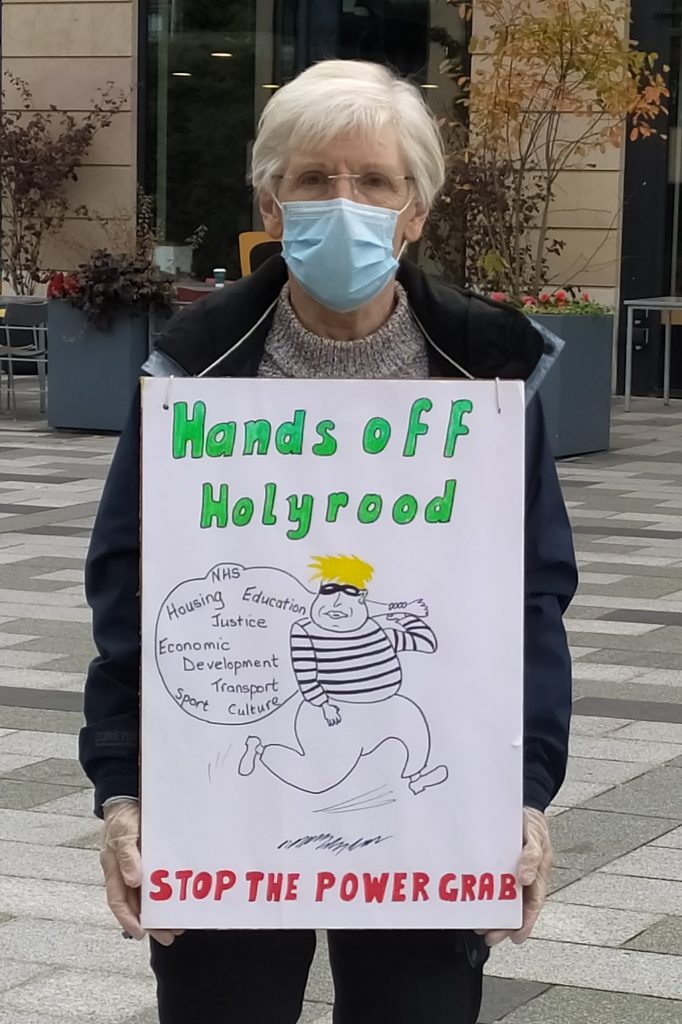 Clause 46 of the Internal Market Bill will allow the Westminster government to over-rule the Scottish government in the following areas:
NHS
Education
Economic development
Transport
Housing
Justice
Electricity
Water
Culture
Sport
Under the Sewel convention, the UK Government is seeking the consent of the devolved legislatures for those areas of the Bill that affect devolved competence. Consent is extremely unlikely to be forthcoming. But the Sewel convention has no legal effect, and withholding consent is unlikely to disrupt the Bill's passage through parliament. As we have seen in other Brexit-related legislation, the UK Parliament has barely blinked as it passed laws that affect devolved matters or alter devolved competence despite the consent of one or more devolved institutions being withheld.
You can also watch the video:
UK and the Internal Market – implications for devolution and the Union, Wednesday 23 September 2020
Featuring: Professor Nicola McEwen, University of Edinburgh, Professor Michael Keating, University of Aberdeen and Professor Aileen McHarg, Durham University