A personal journey towards Scottish Independence
Hi, my name is Élise. I was born in France and have lived in Scotland since 1996. I arrived in Edinburgh by chance but moving to the UK was intentional: in France, I had developed a love of the English language, of British culture, traditions, institutions and society and I wanted to find out much, much more!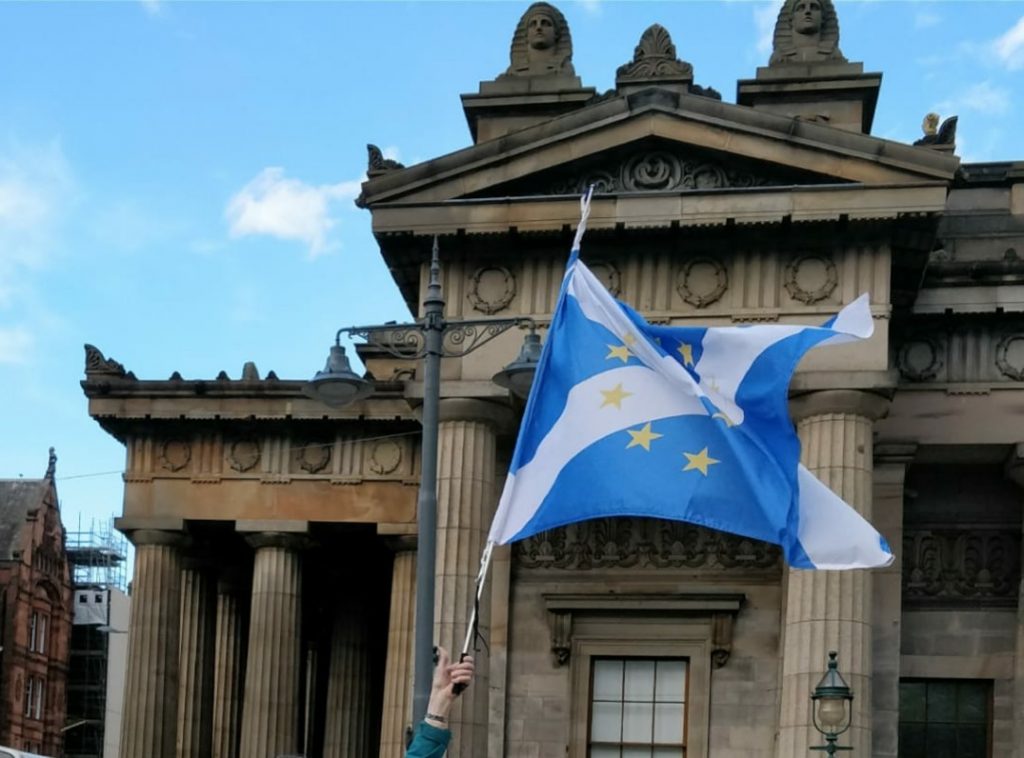 Scotland made me feel at home straight away and after a wedding and the birth of 2 children, plus setting up a business and becoming an employer, I decided to take British citizenship. A monetary transaction but importantly a means of ensuring representation at UK level as well as showing "commitment" to the country that had so generously welcomed me.
In 2014 I voted "no" in the referendum on Scottish independence. I would say the campaign marked my awakening to politics. I really wanted to make an informed decision and read up as much as I could about the history of the British nations, whilst following debates coming out of the UK and Scotland. With some friends, we organised community discussions and invited guests to present both sides of the argument.
In the end I decided against independence for 3 main reasons: 1/ I felt gratitude towards the UK and didn't think I knew enough or had the right to "break up" a country that I had only just made my own; 2/ I believed in a collaborative approach to government and politics and in being "stronger together"; 3/ I wanted most importantly to remain part of the EU and felt that there was too much uncertainty about an independent Scotland staying in or being able to rejoin the EU.
Fast forward 6 years and what a different landscape I find myself in! The 2016 Brexit referendum result left me feeling both cheated (THAT argument about the EU!) and no longer wanted and valued as an EU citizen. The subsequent years of continued divisiveness, misinformation, political calculations, cheap populism, lies, financial influences and lack of political leadership have drawn me away from Westminster politics. The pro-independence arguments I heard in 2014, on the other hand, now ring more true to me and I believe the case for Scottish independence has been strengthened by recent events.
Politics is about the kind of society that you want to live in and Brexit has highlighted even further to me the divide between the type of society Scottish people wish to build for themselves compared to the direction now taken by society south of the border. The wish to belong or not to the European Union is one such division.
I believe the case for Scottish independence need not be party-political and that is the reason I have decided to join the cross-party campaign group YesforEU. My goal is to help Scotland quickly find its rightful place back within the EU family of nations.