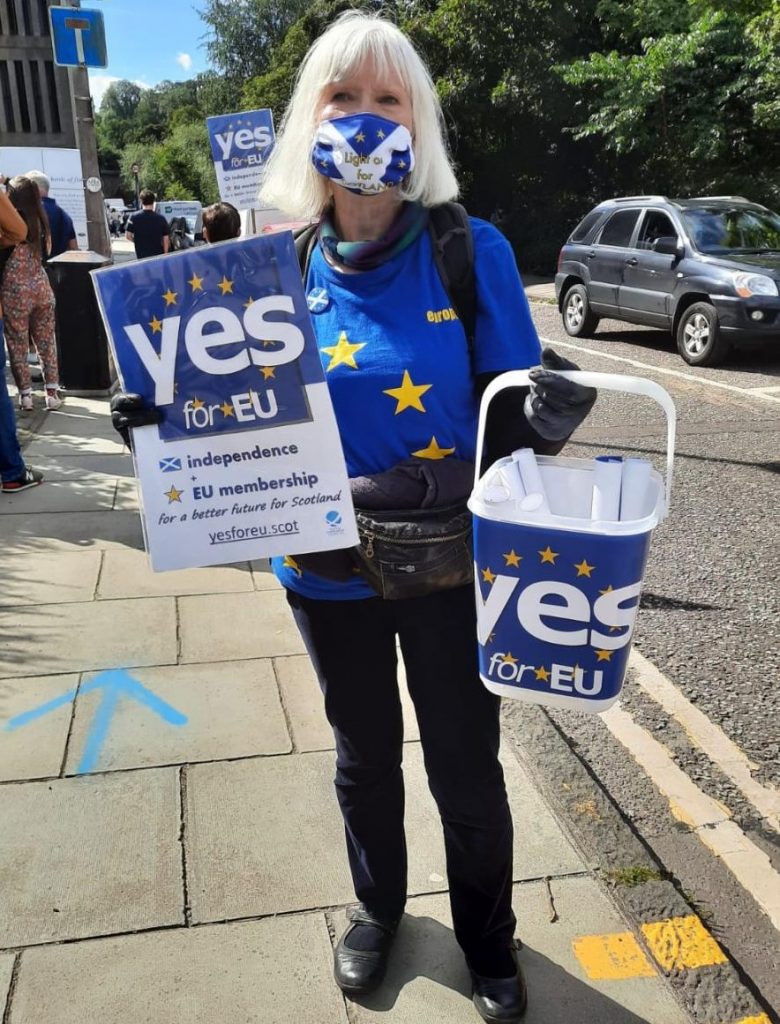 In the run up to the Holyrood elections in May 2021, we campaigned in constituencies where the majority of voters are pro-EU, yet had unionist, pro-Brexit MSPs. We believe that the situation has changed drastically since the last independence referendum: the UK has left the European Union and the UK's new internal market means that the Westminster government will be able to over-rule Scotland's devolved powers.
The result of these elections and the recently agreed power-sharing agreement between the SNP and the Scottish Green Party sends a strong message to Westminster that Scotland is committed to retaining its devolved powers, to Independence and to EU Membership.
If your Yes group would like to work with us in achieving our twin aims, please contact us via yesforeu@gmail.com
Street stalls
Our 2022 Street Stalls Campaign is well under way, aimed at raising awareness of the threat to Scotland's devolved powers and the benefits of independence, including membership of the European Union. Our next street stall dates are listed below. Please contact us for location.
Saturday 3 September
Saturday 24 September
Sunday 9 October
Sunday 6 November
Saturday 26 November
Sunday 11 December (last stall of 2022)
Marches, rallies and other outdoor events
We will be present on the day of the Supreme Court verdict at Holyrood for a flash rally organised by Time for Scotland. Please go to their webpage and sign up for alerts! See you on the day, whatever the result… let's make it big!
On Saturday 22 October 2022, Yes for EU took part in Believe in Scotland's National Day of Action. See our News page to view the pictures. Thanks to all those who attended and/or helped publicize the event.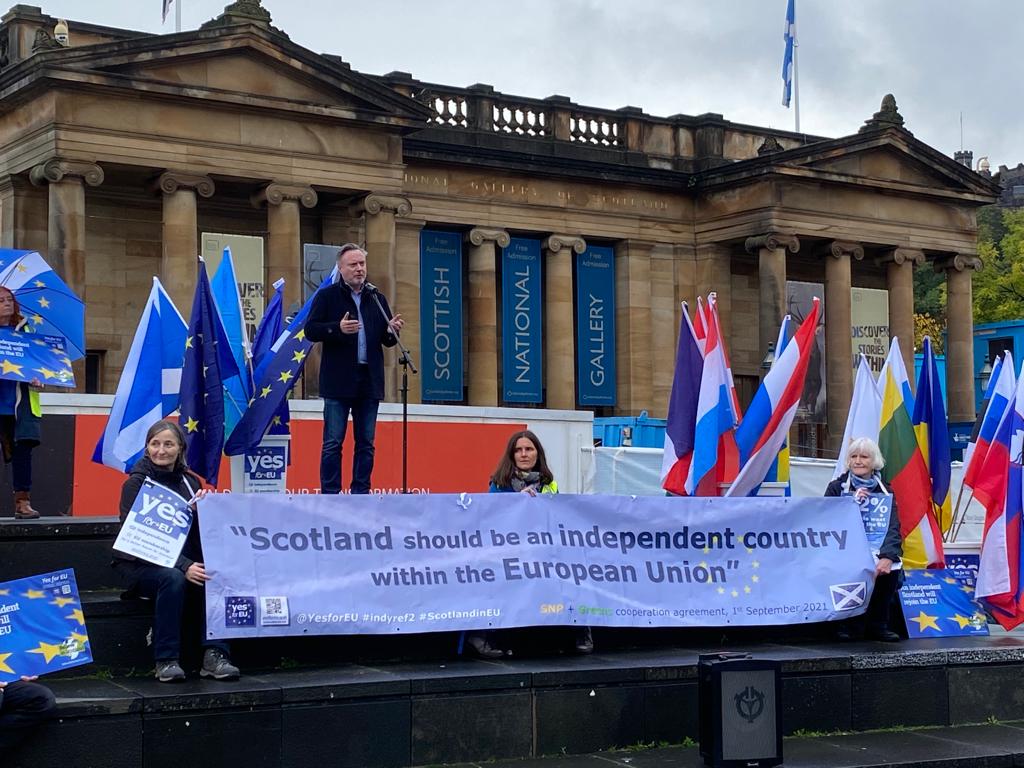 Workshops, talks and conferences
Our latest Webinar with Anthony Barnett took place on 13 June: Will Scottish Independence spell the end of Brexit?
You can view the recordings of our past webinars on our videos page. Future webinars will be announced via Twitter and Facebook
A big thank you to AIM for the invitation to present a workshop at their PROGRESS TO YES Conference on Sunday 29th May in Aberdeen! The title of our workshop was: "What's changed since 2014? Implications of Brexit for Scotland and Indyref2" and we are grateful to Stephen Gethins for his fantastic contribution.