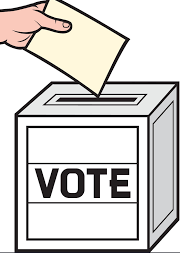 Why is it important to vote?
Your vote in the next Holyrood election will be crucial in persuading the Westminster government to grant the 'section 30 order' needed to hold a new legally-binding referendum on Scottish independence. By electing an overwhelming majority of MSPs who are in favour of independence we will increase the pressure on the UK government to agree to a section 30 order as soon as possible.
The next Scottish Parliament election is scheduled for 6th May 2021 and people are advised to apply for postal votes, in case Covid 19 restrictions are still in place.
In order to vote in this election, you must live in Scotland and be registered to vote. MSPs are elected using the Additional Member system: You vote once for your constituency MSP and once for an MSP on a list to represent the wider region.
If you want Scottish independence, vote for an SNP candidate as your constituency MSP and a candidate from a different pro-independence party, such as the Scottish Greens or the Scottish Socialists, on the list.
Who can register to vote in the next Scottish Parliament election?
Anyone who is aged 16 or over by 6th May 2021, is a British, Irish, Commonwealth or EU citizen and is resident in Scotland. This includes anyone with 'leave to remain' in the UK and students who are temporally resident in Scotland. Students who are studying in Scotland can vote in both the Scottish Parliament election and the local council elections in their home town. You can also register to vote if you are homeless or living in a hostel.
You can register to vote here: I WANT TO REGISTER TO VOTE
You'll be asked for your National Insurance number (but you can still register if you do not have one). After you've registered, your name and address will be on the electoral register.
For more information call 0131 344 2500 or email: enquiries@lothian-vjb.gov.uk