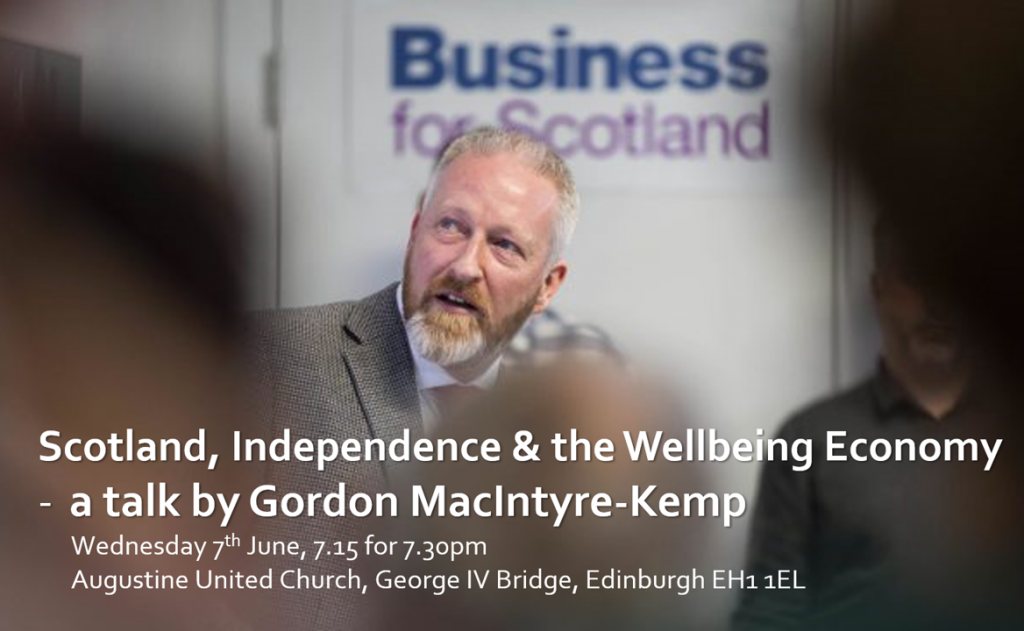 A talk and Q&A by Business for Scotland and Believe in Scotland founder Gordon MacIntyre Kemp at the Augustine United Church, Edinburgh OR online.
About this event
Please note that you can attend this event either in person or online, follow the links at the bottom of this page to sign up!
Gordon MacIntyre-Kemp – a short, recent history
In 2011 Gordon became the Chief Executive of one of Scotland's largest and most influential business networks, Business for Scotland. In 2019 he launched the grassroots Scottish independence campaign group Believe in Scotland, which, at the time of writing, has 136 affiliated local and national campaign groups across Scotland.
Gordon has given evidence to several Scottish and Westminster Parliamentary Committees, The House of Lords and submitted policy advisory papers to the OECD. Gordon has also served as a Director of Glasgow Chamber of Commerce.
A leading advocate for a switch from global capitalism to a Wellbeing socioeconomic approach, Gordon's work through his economic and policy research team at Scotianomics Ltd is defining the emerging Wellbeing Economics approach. Gordon has appeared regularly on radio and TV as a business, political and economics commentator and has written hundreds of articles for newspapers and online publications. The first edition of his book on Scotland's economy, Scotland the Brief, sold more than 60,000 copies.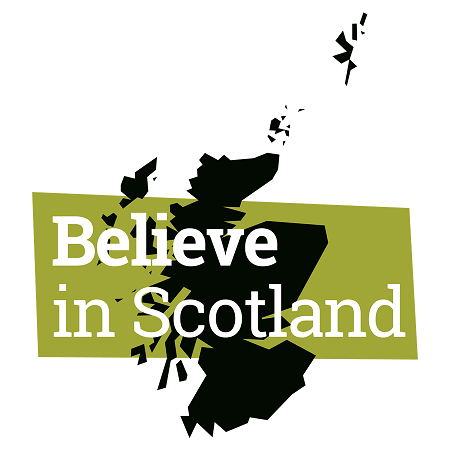 Address for those attending in person:
Augustine United Church, 41-43 George IV Bridge, Edinburgh, EH1 1EL
Doors will open at 19:15 and tea/coffee will be available. The talk will start at 19:45 sharp.
Register here via Eventbrite to take part in person.